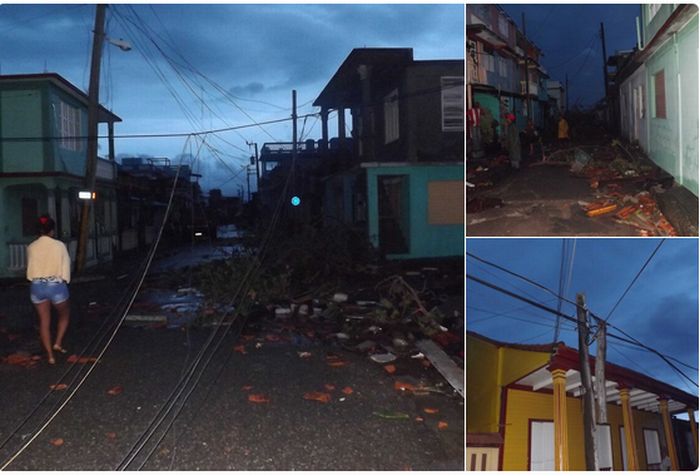 Hurricane Matthew is moving away from Cuba after lashing the eastern region of the country, according to the latest weather forecast, although strong winds and rains will persist.
The category three hurricane on the Saffir-Simpson scale was at six o'clock local time at 21.3 degrees north latitude and 74.6 degrees west longitude, about 120 kilometers west of the city of Baracoa, the first village founded in Cuba by Spaniards.
Hurricane Matthew Lashes Baracoa, Prime City of Cuba
Its speed, heading north, is 17 kilometers per hour and its maximum sustained winds reach 205 kilometers per hour, with a central pressure of 962 hPa.
In the coming hours, hurricane force winds will decrease in the northeastern province of Holguin, while tropical storm winds will affect even Camagüey, located more towards the center of the island.
For its part, rains will remain to the east, with an average that can exceed 200 millimeters in specific locations, while sea flooding are still strong on the north coast up to four meters and waves up to eight meters.
The next tropical cyclone warning on Matthew will be issued at nine o'clock, local time.