Democratic candidate Hillary Clinton and Republican rival Donald Trump outlined few new proposals for U.S. voters in their first debate, where candidates clash over racism, violence and tax policies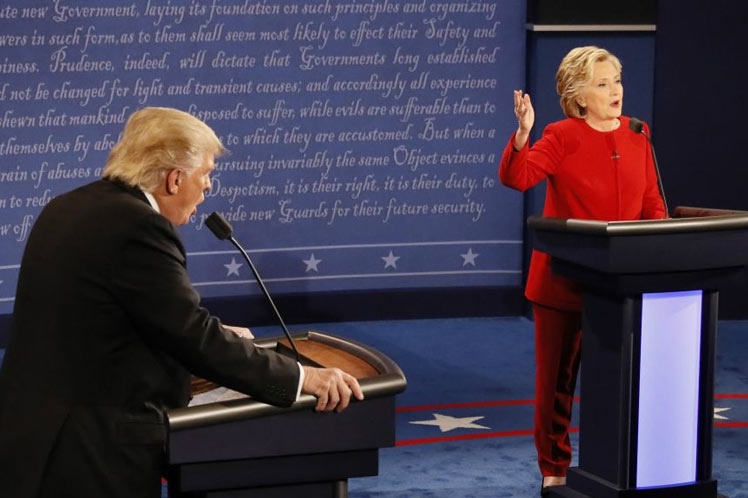 For about a hundred minutes, both candidates offered their different approaches to ruling the country if they made it to the White House, in a debate in which Trump seemed to take the initiative at least for the first 30 minutes, according to The Hill journal.
During the debate carried out yesterday evening in Hofstra University, Clinton attacked with emphasis Trump's racist and xenophobic attitudes, while he interrupted her several times to reproach her support to international trade agreements that hurt the U.S. economy.
In the public debate, the first of three debates scheduled, a third part of the time they focused on matters of national security, an issue in which candidates referred to their viewpoints about the threats affecting the nations and how they should be addressed.
Meanwhile, essential issues like immigration and health care were barely discussed. According to the New York Times, indecisive voters felt stimulated to hear Clinton saying she did not only prepare for this debate, but she feels ready to take on the presidency.
However, the New York businessman said the former Secretary of State lacks the necessary stamina and physical strength to sit in the White House, and although her experience is real, it has been negative.
USA Today described the sharp exchanges as the most violent in the history of modern electoral debates, which NBC journalist Lester Holt tried to control unsuccessfully.