Deputy Foreign Minister and Federal Minister of Economy and Energy of Germany, Sigmar Gabriel, is in Havana for a German-Cuban business forum that will seek to identify business and investment opportunities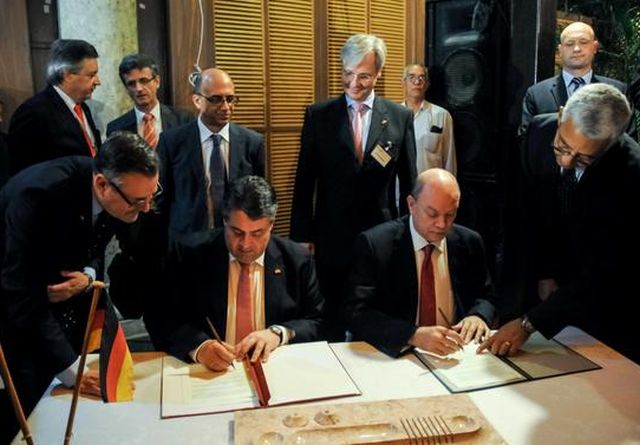 Gabriel arrived last night in Cuba for an two-day official visit and is accompanied by a delegation of 60 businessmen, who will examine the possibilities to develop relations in areas such as economy, energy, development cooperation, science, academy, culture and sports, among others.
Shortly before leaving for Havana, the minister said in a statement that the opportunities opening for both countries are great.
According to official data of Germanic sources, in Cuba operate about 50 German companies and in 2014 the trade reached 224 million euros (equivalent to 241.47 million dollars).
Cuban exports last year totaled 32.6 million euros (35.14 million dollars), consisting essentially in products such as honey, cigars, rum and juices.
From Germany, the Cubans mainly received machinery and wheat for a value up to 191.3 million euros.
The work agenda in Havana of the German minister includes meetings with First Vicepresident Miguel Díaz-Canel; Foreign Minister Bruno Rodríguez; and ministers of Foreign Trade and Foreign Investment Rodrigo Malmierca; Economy, Marino Murillo; Energy and Mines, Alfredo López; and Industry, Salvador Pardo.
It also includes a visit to the Special Development Zone in Mariel, a business center under construction in the west of Havana, and which general vision is to show a new face of Cuba to the world regarding investment, constructive, productive, economic and social issues.
This mission of Gabriel in Cuba has been preceded by the one of the German Minister of Foreign Affairs, Frank-Walter Steinmeier, whose last trip in July served to relaunch bilateral relations and establish bases for new mechanisms of political, economic and cultural cooperation between Havana and Berlin.
Germany has traditionally supported the Cuban resolution against the blockade, under the vote of the European Union.