U.S. Secretary of Transportation, Anthony Foxx, was the first passenger to leave the plane upon arrival in Santa Clara city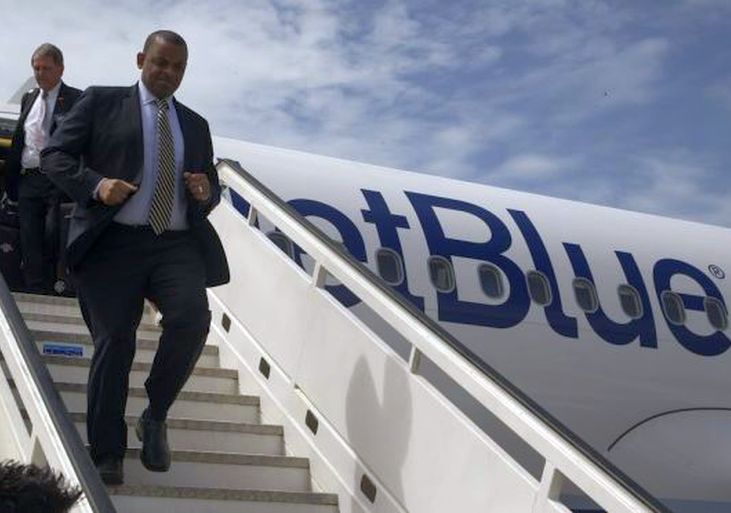 The first regularly scheduled flight between Cuba and the United States in over 50 years took off from Fort Lauderdale, Florida and landed today in Santa Clara in central Cuba.
JetBlue Flight 387 arrived at the Abel Santamaria International Airport at 10:56 am (local time), marking the beginning of a regularly scheduled passenger-jet service from the US to Cuba after its interruption in 1961.
Described as historic by the company and as one of the most important events in its 16 years, the flight is a valuable contribution to the process towards normalization of relations between Havana and Washington, which was launched December 2014.
Until October 29, JetBlue flights to Santa Clara will have a frequency of three times per week. After that date, the company will offer a daily flight.
Other US airlines, including Silver Airways and American Airlines, will gradually offer scheduled flights to Santa Clara, Holguin, Cienfuegos, Camagüey and Matanzas.