Bolivian President Evo Morales announced that he would begin an official visit to Cuba this Thuirsday, fulfilling an invitation by Cuban President Raul Castro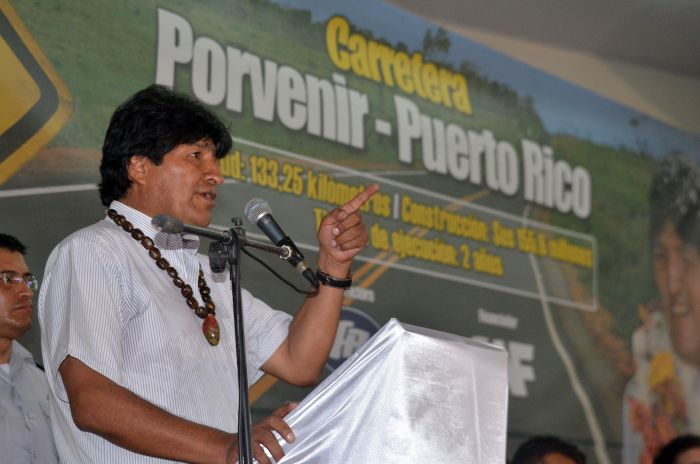 In Cuba, we will share ideas and new programs for the integration of Latin America and the Caribbean, said the Bolivian president during the opening of a rehabilitation center in the eastern department of Santa Cruz.
I remember the great lessons by Fidel (Castro). Once, he told me we had to share what we have and not what we spare. To me, Fidel is the man that practices solidarity the most, he added.
He also recognized the help to other countries by the Cuban people, despite the difficulties caused by the economic, financial and trade blockade of Cuba, imposed by the United States.
He denounced the attacks and destabilizing actions by the right to overthrow progressive and anti-imperialist governments in the region.