Rafael Correa called for calm after the strong aftershock of 6.8 degrees on the Richter scale that rattled the country's coast, causing no deaths or major property damages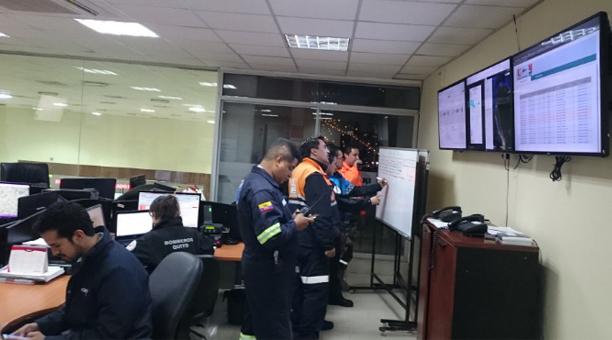 We must stay calm and ready for any emergency, assured the leader in statements broadcasted on public television this early morning from the headquarters of the Security Integrated Service ECU911 in this capital, where it was immediately activated the Emergency Operations Committee to assess the situation.
According to Correa, the quake with its epicentre at south of Muisne, province of Esmeraldas, was an aftershock of the 7.8 degrees earthquake that took place on April 16, which left 661 people dead, a dozen missing and at least 30,000 homeless in Ecuador's northwest coast.
After warning that aftershocks will continue, the head of state said the quake registered today at 2:57 local time with a depth of 14.6 kilometers, only caused small damages in the infrastructure of the territory and blackouts, but no deaths.
After his call for calm, Correa announced that activities across the country should continue with absolute normality.
The strong earthquake on Wednesday, which was followed by at least nine aftershocks of up to 5.7 degrees on the Richter scale, was felt in several parts of Ecuador, including Quito, where many of its residents took to the streets in the cold morning.
Until yesterday at 18:00 local time, the seismographs of the Geophysical Institute had registered 1,476 aftershocks of 7.8 degrees in mid-April.