233 lives were claimed by a 7.8 magnitude quake occurred yesterday in Ecuador, said President Rafael Correa this Sunday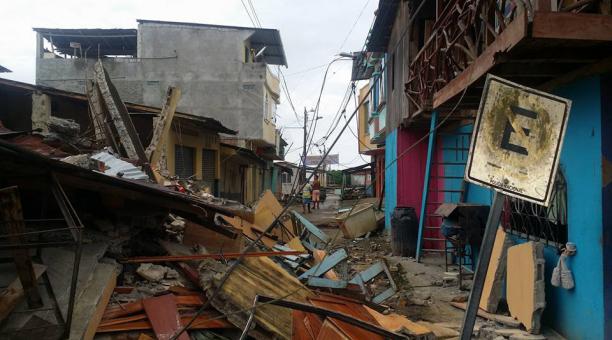 Correa said on his Twitter account that the immediate priority is the rescue amid rubble.
"Barrio Tarqui in Manta was very affected. Pedernales destroyed. Vice President is traveling to Portoviejo. I will land directly on Manta at 18h30. Immediate priority to rescue amid rubble", said Correa.
Correa said that foreign rescue workers are helping and also that there are two mobile hospitals on the way.
"Electricity is available only for some areas. Be careful with rubble and fallen poles. Public safety is under control. Shelters are being prepared. The whole country mobilized. Thanks to the whole world for solidarity", he posted.
In view of the disaster, Correa called for national unity in Ecuador and signed a decree of emergency and national mobilization to handle the consequences of the biggest earthquake since 1979.
During the tragedy, Correa was at the Vatican invited by Pope Francis to give a lecture.
(Photos taken from www.elcomercio.com)