Unique in the world to treat advanced foot ulcers in diabetic patients, the Cuban drug Heberprot-P has already been registered in 23 countries, it was informed today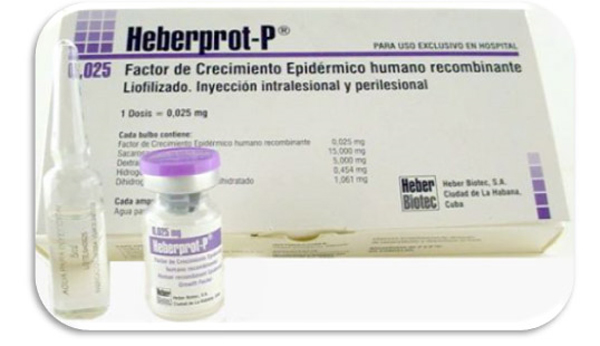 Developed at the Center for Genetic Engineering and Biotechnology, the product has patents in several Latin American countries like Argentina, Colombia, Ecuador and Venezuela, as well as in Russia, Turkey, Ukraine and Vietnam, highlights the daily Granma.
With a decade on the market, after obtaining sanitary registration and approval for use in the national health system, the injectable medication has been applied in more than 55.000 Cuban patients, with favorable results.
The drug, that accelerates the healing process of injuries, significantly reducing the risk of amputation of the lower limbs in over 78 percent of cases, also received the Gold Medal awarded by the World Intellectual Property Organization (WIPO) and offers a novel therapeutic solution to a condition which previously lacked effective treatments.