Cuban tobacco twister Jose Castelar (Cueto), the most famous in the world, overcame his own world tobacco twisting record (81.80 meters reached in 2011) after 8 days of work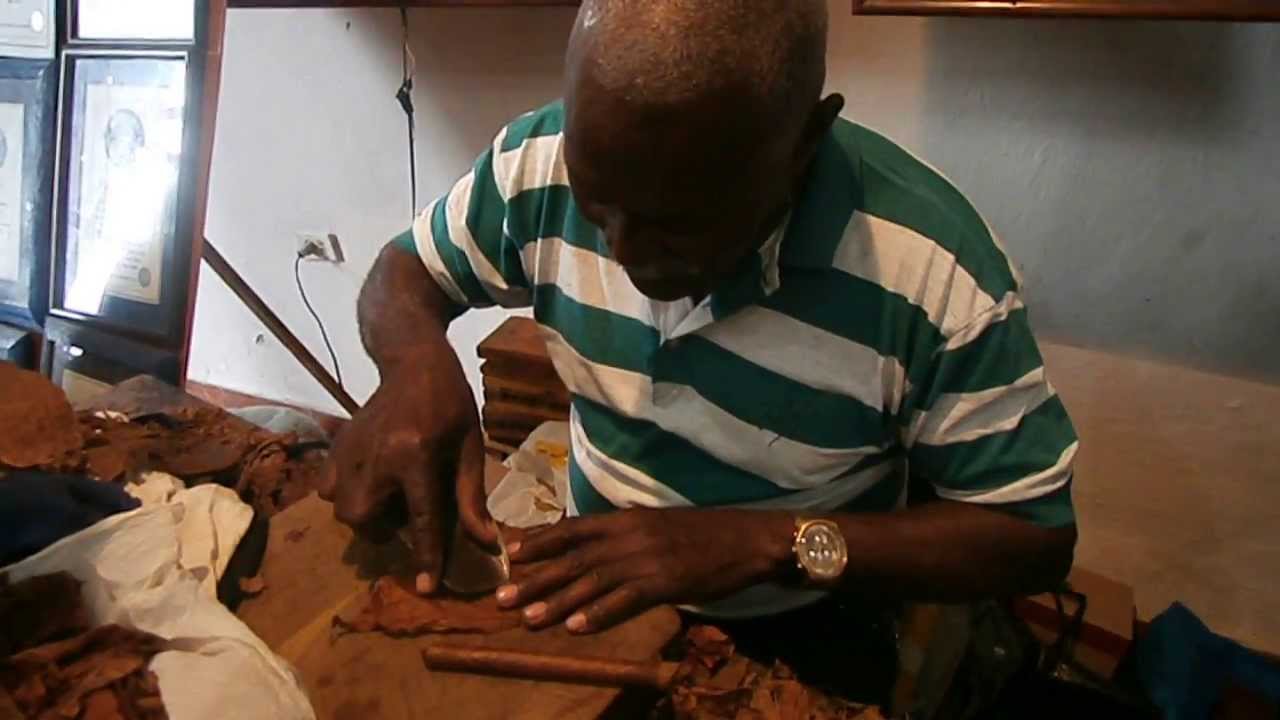 A tobacco cigar without a higher layer, called tirulo or bunche, was getting close to the 100 meters Monday.
Castelar is looking for his 6th world record with Premium tobacco leaves and twistes the cigar with his own hand, and now he reduced the time he used to get this new record, but had to use 80 kilograms of raw material.
To achieve a good finish he selects with special care the layer sheets, for what it bears in mind its texture and sheen,
Later it will cut the sheets with its cotter, with that, he will prepare the final garment of the tobacco.
As soon as the sheet of the layer is prepared, he will have to place them perfectly, so that they remain the most fastened and stuck-up as possible, to make his megacigar suitable for smoking.
This tobacco record holder was visited recently in the stage where he now works, ancient colonial fortitude of San Carlos de La Cabana, – museum of Havana-, by Anthony Henderson, responsible for the pólitica section and publicity of the British Embassy in Havana. This diplomatic institution is the only with faculty to certify the veracity of an extraocrdinary work, considered to be a winner of the Guiness Award.
At the end of November 2011, when Castelar was awarded his 5th Guiness, then Great Britain Ambassador in Havana, Dianna Melrose, assured that the work of Castelar gave Cuba a world prestige.