Sprinter Omara Durand headed Cuba's medal table in the 15th Paralympic Games, the closing ceremony of which took place yesterday in the Brazilian city of Rio de Janeiro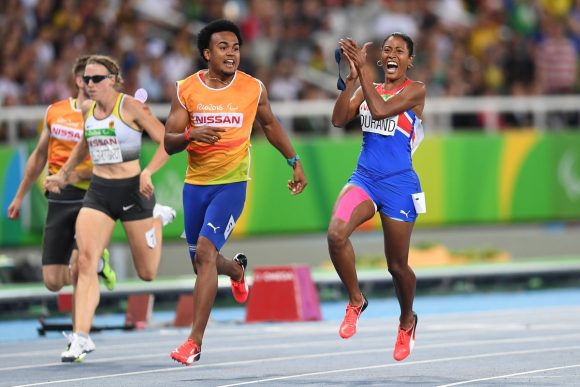 Durand, who set some Paralympic and world records in these Games, won titles in the women's 100, 200 and 400-meters T12, and had the significant support of another sprinter, Leinier Savón, champion in the men's 100 and 200m T12 events.
The other three Cuban gold medalists were the judoka Dalidaivis Rodriguez (63 kg), sprinter Ernesto Blanco (men's 400 meters T45-46-47) and swimmer Lorenzo Perez (men's 100m freestyle S6), while Yunidis Castillo (women's long jump T45-46-47) was a runner-up.
Castillo was the favorite to win gold medals in the 100, 200 and 400m, but an injury in the first of these distances prevented her from continuing in competition.
The Caribbean island also reached six bronze medals through judokas Yordani Fernandez (100 kilos) and Yangaliny Jimenez (+100), Leonardo Diaz (men's discus throwing F54-55-56), Malu Perez (women's long jump T42), Noraivis de las Heras (women's discus throwing F43-44) and swimmer Lorenzo Perez (men's 400m freestyle S6).
Cuba finished 18th (8-1-6) in the standings of the Rio 2016 Paralympics, with only 22 athletes and a guide.
China (107-81-51) led the medal table, followed by the UK (64-39-44) and Ukraine (41-37-39).