President Raul Castro met Kim Yong Chol, member of the Political Bureau of the Workers' Party of Korea (WPK) and special envoy of the leader of that organization, it was reported today in Havana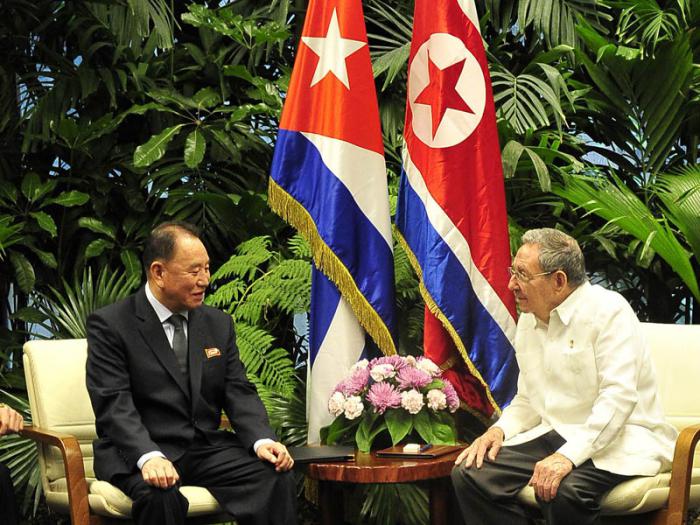 During the meeting held in a fraternal atmosphere yesterday afternoon, both sides confirmed the interest to continue strengthening the historical relations that join the two parties, governments and peoples, an official note said.
Kim Jong Sik, Ri Yong Chol and Pak Chong Yul, the latter ambassador of the Democratic People's Republic of Korea (DPRK), accompanied the also vice chairman of the Central Committee of the WPK, the document says.
Jose Ramon Machado Ventura, second secretary of the Central Committee of the Cuban Communist Party (PCC); Salvador Valdes Mesa, member of the Political Bureau of the PCC Central Committee; and Jose Ramon Balaguer Cabrera, head of its International Relations Department were also present on the Cuban side.
Prior to this meeting, the Korean leader reported on the results of the 7th Congress of the WPK and learned what was agreed at the recent PCC Congress.