The transfer to Mexico of 1,301 Cuban migrants in camps near the Panama-Costa Rica border is scheduled to conclude on March 15, it was informed in Panama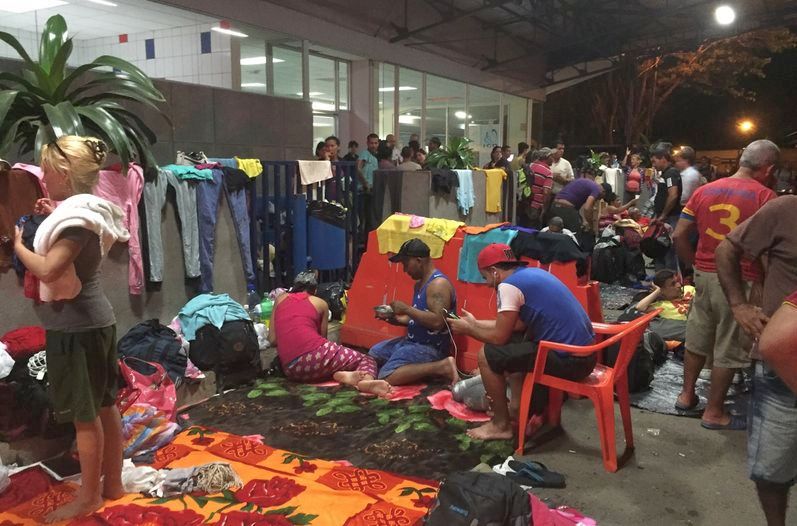 A note issued by the Foreign Ministry of Panama says that with the group that left Friday, the total of Cubans taken to Ciudad Juarez, Mexico, rose to 1,015.
Upon arrival in Juarez in Copa Airlines flights, the Mexican authorities take the Cubans to the nearby southern border of the United Statesm where they are received through its controversial "dry foot, wet feet" policy, created only for Cuban nationals that migrate illegally under the Cuban Adjustment Act.
Such an incentive triggered the irregular migratory flow through the borders in South and Central America used as dangerous routes run by human traffickers and drug cartels.
"These joint efforts by Mexico and Panama are securing a swift, ordered and safe migration, always respecting the human rights of the people involved," said the note.
The Government recalled that this is "an exceptional and limited solution agreed by the two countries to broadan transit facilities to the Cuban nationals stranded in Panama due to the migratory crisis generated in December, 2015."
According to press reports, the arrival of Cuban irregular migrants continues through the border with Colombia, despite the warnings from Panamanian authorities that they won't be included in the agreement with Mexico and the closing of the Costa Rican border to those arriving without a visa.
Now, Costa Rica is also evacuating to Mexico at least some 7,000 Cubans gathered there since the end of 2015, when Nicaragua decided to ban their crossing without the required permits.