Specialists of the Center of Genetic Engineering and Biotechnology (CIGB) has created a new drug called Heberferon, aimed at reducing or eliminating  non-melanoma skin tumors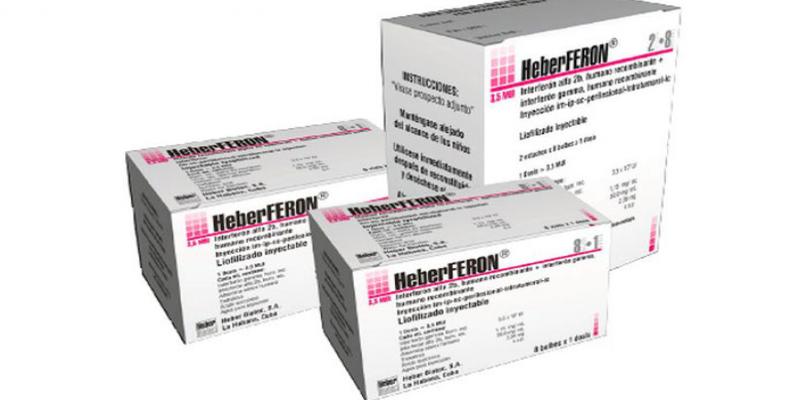 Heberferon is the synergic combination of Interferon alpha 2b and gamma recombinants.
The securing of this product will be of big usefulness in the country, since in the island a considerable incidence of the skin cancer registers, due to the long exhibition of the persons to the ultraviolet radiation, recounted to the Cuban newspaper Juventud Rebelde, the director of the research project, Iraldo Bello-Rivero.
This medicine allows the reduction of the tumor mass and the remedy of the injuries, as well as a more rapid and long answer than the obtained one with the interferones separately.
Also, it avoids complex surgeries in areas of high frequency of recurrencias like the ears, the nose, the eyelids and the area periocular, as well as its aftermath, it added.
Other of the benefits of the Heberferon is that it possesses curative effect over a distance, so it is injected into an injury and those of the environment reduce its size or are eliminated.
Also it has antiproliferative action, that is to say, it inhibits the vascularity of the tumor and controls the cellular cycle.
The specialist pointed out that the ideal dose defined in the treatment of the carcinomas provokes an answer supported up by five years, with better esthetic effect and less intensity of the adverse reactions.
In clinical essays realized in 600 patients, the investigators they verified that between the adverse reactions of this medicine there are the fever and general discomfort of light and reversible form.
Until now there is record of the manufacture of more than 10 thousand bulbs in the producing plants of the CIGB.