Several ministerial delegations from Cuba will visit the US in official visits soon, said Cuban Ambassador to Washington Jose Ramon Cabañas Thursday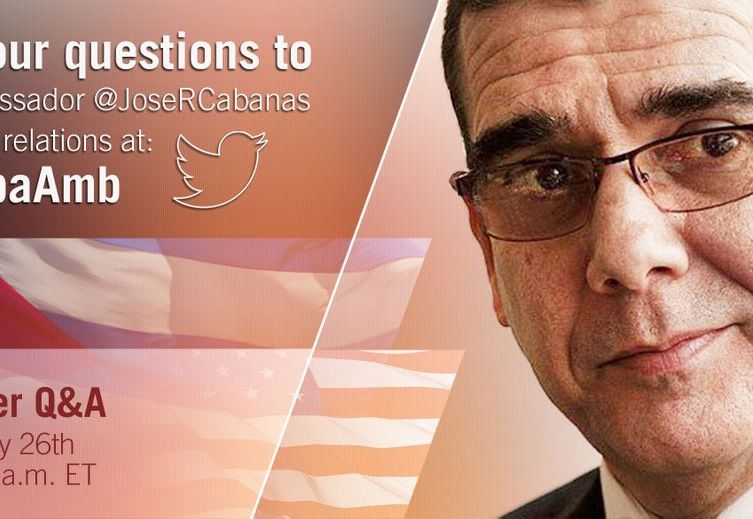 In an open exchange made in worldwide known network Twitter, Cabañas said 3 Cuban ministers will come to the US with their respective official delegations.
Since December 17, 2014, when Washington and Havana announced the restart of a process to normalize their respective relations, ministers from the two countries have talked to reinforce the process.
US ministers such as Secretary of State John Kerry, Penny Pritzker (Commerce) and Thomas Vilsack (Agriculture) are some ministers of the United States who have visited Cuba, along with businessmen and representatives of federal organizations.
In turn, the Cuban Minister of Foreign trade and Foreign investment, Rodrigo Malmierca, made an official visit to the United States, as much as a delegation of the Ministry of Public Health.