The Cuban First Vice President Miguel Díaz-Canel received the executive secretary of the Economic Commission for Latin America and the Caribbean (Eclac) Alicia Bárcena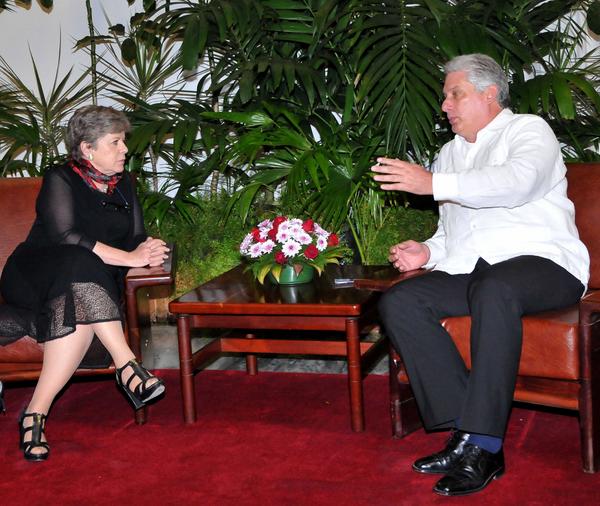 According to a note published in the National Television News, during the friendly meeting they also agreed on the common will to deepen the cooperative relations between the Caribbean country and the organization.
Bárcena, who is on a visit in Cuba, ratified the will of the Eclac to continue providing all the possible assistance to the Caribbean nation, and said that it is an honor to accompany Cuba in the process of updating its economic model.
Together with the executive secretary of the Eclac, the director of the Subregional Office of this body in Mexico, Hugo Beteta; and the Director of Planning of Programs and Operations, Raúl García also participated in the meeting.
On the Cuban side, William Díaz Menéndez, director of International Economic Organizations of Ministry of Foreign Trade and Foreign Investment was present.