Cuba and Japan should take advantage of the new vitality of their relations, the first vice president of the Cuban State and Minister Councils, Miguel Diaz-Canel said on his visit to Tokyo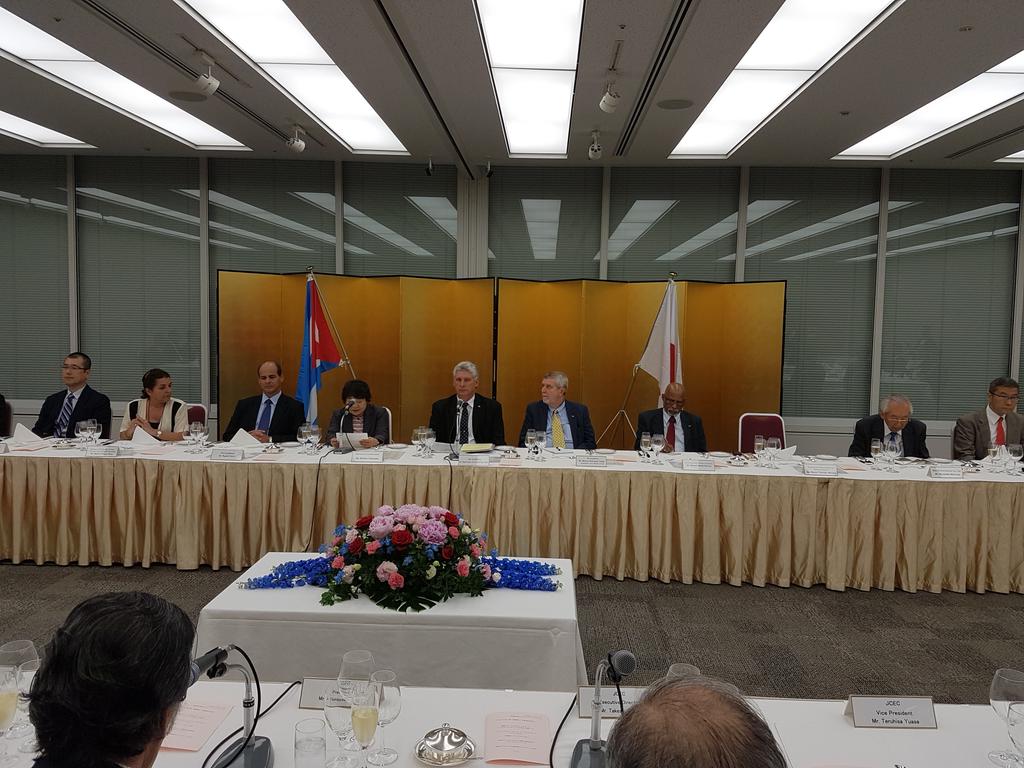 In a meeting with 25 representatives of the main member of the Japan-Cuba Economic Conference, Diaz-Canel presented an update of the economic system in his country and the results of the recently concluded Cuban Communist Party (PCC) Conference.
In his speech, he applauded the participation of Japanese companies, such as Komatsu, Yuasa, Sumitomo, Mitsubishi, Hitachi, Suzuki, Sony, Toyota and others in Cuba's development, and recognized their seriousness, efficiency, and advanced technology.
Among other issues, Diaz-Canel highlighted ratification by the PCC of the socialist model and his Government's commitment to maintaining the achievements of the Revolution with regards to education, culture, sports, health, quality of life and social assistance.
He also explained that currently, Cuba recognizes private, public and mixed property, cooperatives and non-state management, and he called the Japanese to take advantage of this strategy to boost economic development of his country.