Cuban Agriculture Minister Gustavo Rodriguez when explaining about government plans to encourage development on the island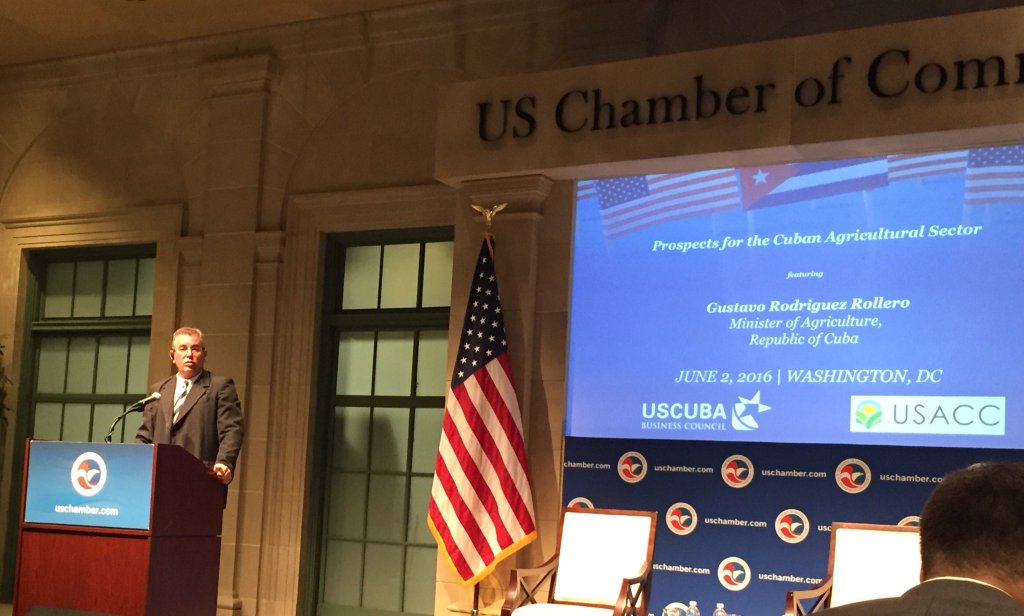 The Cuban Agriculture Minister Gustavo Rodríguez today makes an official visit to the United States, with an agenda that includes visiting the Dupont Pionner, an organic farm in Polk City, the University of Iowa, and the Lincolnway Energy in Nevada.
The Cuban minister is scheduled to meet in Washington with the Deputy Secretary of Agriculture Michael Scuse.
Rodriguez's visit to the United States responds to the invitation by his counterpart Tom Vilsack, who said that he hopes 'the meeting with the Cuban Minister helps in the effort of making the US Congress to completely withdraw the blockade on Cuba'.
The trade sanctions derived from economic, commercial and financial blockade that the United States applies to Cuba for more than 50 years left a controversial limit of 'flexibility' for the sale of food and some agricultural exports to the island since 2001.
These business operations, authorized by Washington, determined by pre-payments and in cash make difficult the shipments of some products and do not allow the bilateral interchange.
According to the senior US official, the visit to the state of Iowa will be made for his Cuban counterpart to know that 'is a place that represents an economy based on diversified agriculture, similar to what he wants to help to develop in his country'.
Iowa, known as The Hawkeye State, is the largest producer of corn, soy, pigs and eggs of the northern country.
The Cuban delegation is composed of officials from the ministries of Agriculture, Science, Technology and Environment, Foreign Affairs, and the National Institute of Hydraulic Resources.