The third session of the Cuba-United States Bilateral Commission continues in Havana today with a meeting on the implementation and enforcement of law between the authorities from both countries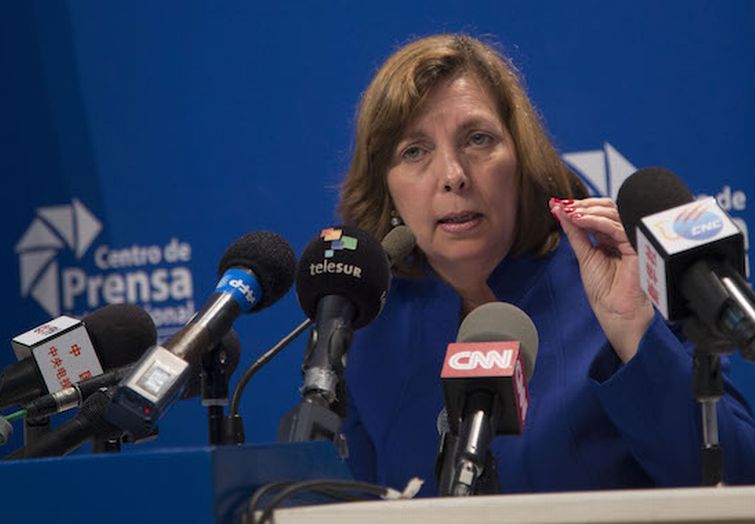 Talks began yesterday, led by the general director of the United States Department at the Ministry of Foreign Affairs (MINREX), Josefina Vidal, and Kristie Kenney, advisor to the Secretary of State, John Kerry. They have agreed to strengthen ties in sectors of interest for the two nations.
These sectors are health, agriculture, hydrography, environment, meteorology and drug trafficking, as well as the implementation and enforcement of laws with respect to human trafficking.
The two delegations are determined to sign new agreements at the conclusion of the negotiations in the above mentioned sectors and in others such as seismology, terrestrial protected areas, search and rescue, and response to pollution caused by hydrocarbons spills.
They have also reviewed the progress of the agreements approved in the previous meeting, which was held in Washington in November 2015, and the results that have been achieved in the last six months.
According to the general director of the United States Department at MINREX, the increase of official visits in both directions – included high level, technical meetings of experts; and the number of bilateral agreements, among them the restoration of regular flights and direct postal service, were discussed in the meeting.
However, less progress has been made with regards to economics because the blockade imposed by Washington on Cuba for more than 50 years has not been removed. The blockade continues to affect the Cuban people, as well as the island's ties with the United States and third party countries.
The Cuban delegation is insisting that the lifting of the economic, commercial and financial blockade is a priority in the process towards normalization of bilateral ties.
They have, however, confirmed their willingness to move towards the construction of a new type of relationship with the United States that is based on professional and respectful dialogue, equality and reciprocity.
The fourth session of the Bilateral Commission, will be held in the U.S. capital in September, stated the head of the Cuban delegation, Vidal.