Cuban President Raul Castro, and Japanese Prime Minister Shinzo Abe, held official talks as part of the official visit of the Asian head of government to this country, which ended this Friday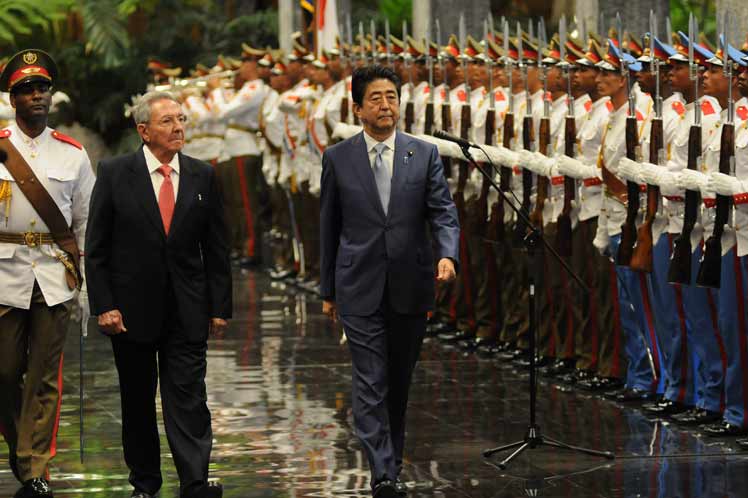 The two leaders witnessed the signing of an exchange of letters between the Minister of Foreign Trade and Foreign Investment, Rodrigo Malmierca, and Tokyo's ambassador in Havana, Masaru Watanabe, who officially announced the delivery of a donation from the Japanese government.
Fidel Castro Met Visiting Japanese Prime Minister
That aid is intended to contribute to the project of installation of medical equipment to improve care in major hospitals Cuban teams.
Earlier, Cuban Vice President Salvador Valdes Mesa received the Japanese visitors, who paid tribute to National Hero José Martí, in his memorial of the capital's Revolution Square.
Shinzo Abe's visit is the first by a Japanese prime minister to the Caribbean nation.