Circus groups and performers from Cuba and Latin America won most awards in the International Festival Circuba 2016, which was held from July 11 to 17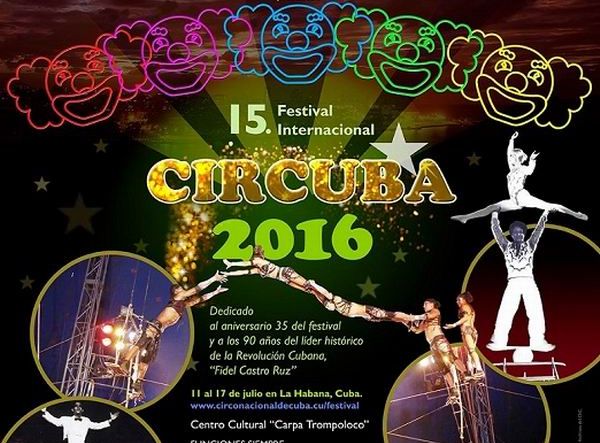 Havana Company won the Grand Prix and the Golden Tent Award with its acts Acrobatic Pole and Mambo Five Russian Bar.
Meanwhile Spanish performer Spanish Lucas Escobedo and the Russian trio from the Rosgoscirk won the Silver Tent Award.
The Mexican duo Zontli and Ecuadorian duo Enomine won the Bronze Tent Award.
Cuban performer Alejandro Licea won Revelation Artist Award and US artist artist David Ralph Adamovich, known as the Great Throwdini, won the People's Choice Award.