The 10th International Congress University 2016 begins in Havana with the participation of more than 2,000 delegates as a forum for debate on a higher education for a sustainable human development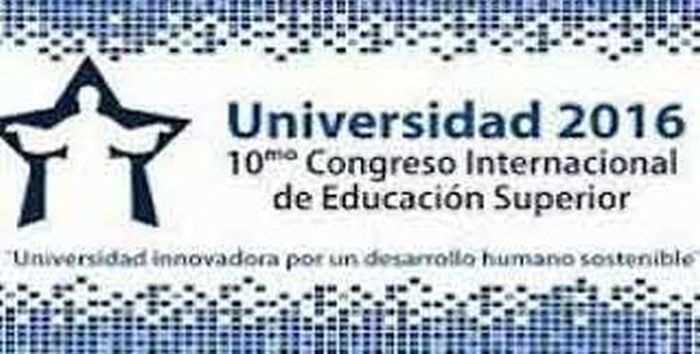 This edition, taking place until February 19 at the Havana Convention Palace, is an academic environment for frank and thoughtful dialogue, and a place for meetings and agreement on projects, networks and new commitments where solutions to the most pressing problems of higher education are analyzed and studied.
To University 2016 will attend about 900 Cuban delegates, as well as Nobel laureates and heads of international and regional organizations such as the United Nations Educational, Scientific and Cultural Organization (Unesco).
According to First Deputy Minister of Higher Education of Cuba, José Ramón Saborido, this time there will be a scientific quality higher than the one of previous years, due to the attendance of Europe and Africa, added to the high Latin American participation.
Similarly, it was learned that after the restoration of diplomatic relations between Cuba and the United States, interest grew in the northern country for the event, in which will participate around 90 professionals from that nation.
According to the educational authorities of the island, to the diversity of contents to be addressed during the event, it is added the realization of 19 workshops in different institutions of higher education in the country.
Pedagogy of higher education, quality evaluation and accreditation, postgraduate, challenges and prospects of medical education, economy and financing of education and teaching of arts, are some of the issues that focus the attention of participants.
Known personalities and intellectuals as the Argentinean political scientist and sociologist Atilio Bolón; Brazilian theologian and writer Frei Betto; and Nobel Peace Prize and former president of Timor Leste, José Manuel Ramos Horta, will give lectures in the context of the congress.
At the same time, the organizers stated that there will be an activity dedicated to the historic leader of the Cuban Revolution, Fidel Castro, who will celebrate his 90th birthday on August 30.