The First Vice President of Cuba, Miguel Diaz-Canel,  met with the members of Japan-based pacifist project "Peace Boat", an official source reported this Thursday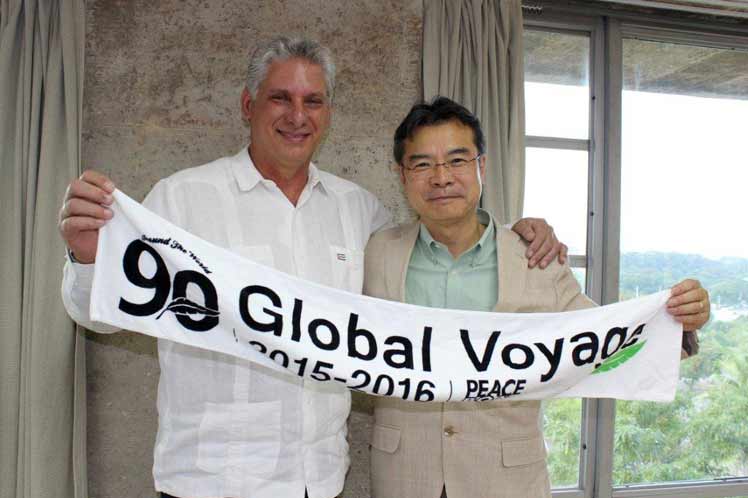 A report from the Cuban Institute of Friendship with the Peoples states that during the meeting, Diaz-Canel expressed his satisfaction with the visit and gave them a warm greeting from the Cuban people.
He also thanked them for their examples of friendship and solidarity for the island since their ties began in 1989.
'Your stay here is very important for us, more at this time when Cuba has achieved a resounding success at the UN against the economic, financial and commercial blockade imposed by the United States. This is a significant day and your visit highlights that significance,' he said.
It also highlighted the historical significance of the hibakusha (a Japanese project for the surviving victims of the 1945 atomic bombing of Hiroshima and Nagasaki), which transmits the experience of pain with an expression of peace and human betterment.
The Peace Boat cruise docked in Cuba yesterday and will continue its 92nd global journey in the coming hours.