Representatives of Cuba and the European Union (EU) signed a Political Dialogue and Cooperation Agreement, which is considered the framework for the development of ties on the basis of equality, reciprocity and mutual respect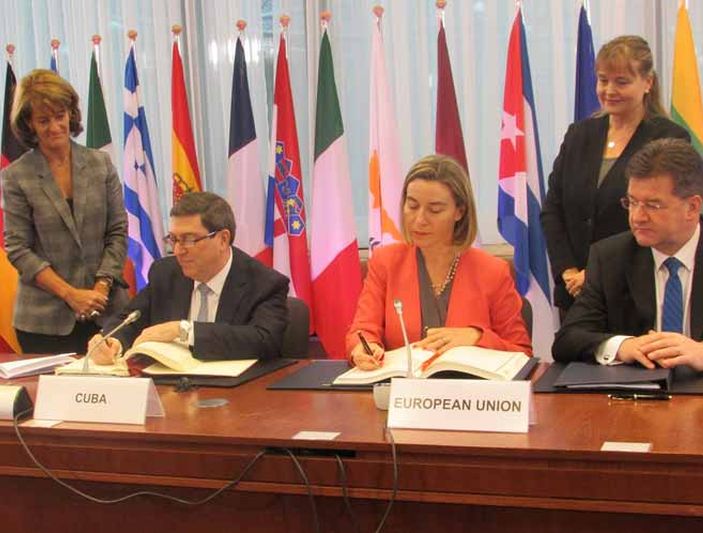 The document was signed by Cuban Foreign Minister, Bruno Rodriguez, and the High Representative of the EU for Foreign Affairs, Federica Mogherini, as well as representatives of the countries comprising the community bloc.
Rodriguez and Mogherini acknowledged during the ceremony the high significance of the agreement for the development of bilateral relations towards the future.
Both diplomats met today at the European Council in Brussels, after which they signed the agreement.
The signing ceremony takes place after the abolition of the so-called Common Position adopted by the regional bloc in 1996, which was rejected by Havana from the beginning because of its unilateral, interventionist, selective and discriminatory nature, Cuban Deputy Foreign Minister, Abelardo Moreno, recently said.
This policy had been de facto overcome since 2008, as the positive evolution in recent years of Cuba's ties with the EU and its member states has shown, he also stated.