Cubans are celebrating this year the 57th anniversary of the triumph of their Revolution, a process that brought a new reality of social justice to the nation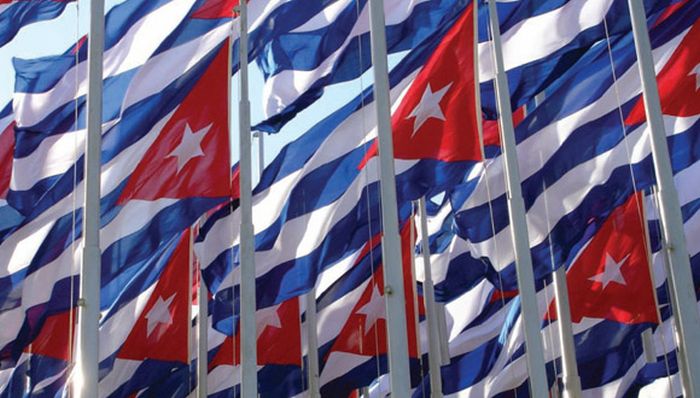 Over half a century later, the country is undergoing a process of updating of its economic and social model aimed at guaranteeing the continuity and reinforcement of the system adopted for national development under the premise of a prosperous, sustainable Socialism.
To the Cuban people, the triumph of January 1st meant the start of a phase of transformations that put an end to a system that favoured political and economic elites in order to benefit the majority of the population.
First measures taken by the revolutionary Government included an Agrarian Reform and a literacy campaign.
Over 50 years later, the results of social policies are clear, despite the economic, financial and commercial blockade imposed on the Island by the United States that deprives Cuba of investments, funding, technological breakthroughs, medicines and food.
Cuba boasts a child mortality rate under five percent, below those in developed countries like the United States and Canada.
Acknowledged for securing universal, free access to health care, Cuba also stands out for its Vaccination Program that guarantees broad coverage to prevent 13 illnesses.
It is among countries with largest chunk of Gross Domestic Product allocated to education (13 percent). According to UNESCO, Cuba has a literacy rate of 99.8 percent, a schooling rate of 99.7 percent, and, on average, the students accumulate twice as much knowledge and contests than their Latin American peers.
Comprehensive, general knowledge and good reading habits are promoted.
In general, the country, which has a high human development, as a result of sustained policies of social wellbeing implemented by the Revolution, has fulfilled most of the Millennium Development Goals.
Cuba already reached Goal Number One (to wipe out extreme poverty and hunger); Goal Number Two (universal elementary education); Goal Number Three (to promote gender equality and woman empowerment) and Goal Number Four (to reduce the mortality rate among children under five years of age), and is working to reach the other UN Millennium Development Goals.