Representatives of the Colombian government and the FARC-EP insurgent movement resume dialogues for peace in Cuba on Wednesday, confirmed today the Government team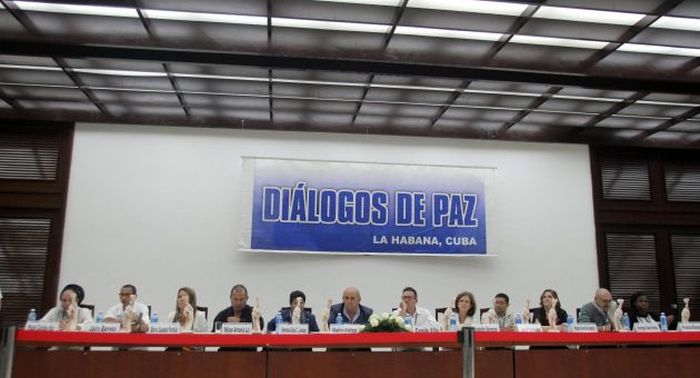 During a recent meeting in Havana both delegations adjusted protocols for visits to Colombia by the representatives of the guerrilla movement in such talks for distention, travel conceived with the aim of explaining to the troops the consensus achieved with the counterpart, said spokesmen for the Executive via Twitter.
That contact was profiled the roadmap for the remainder of the discussions.
From 2012 both delegations are seeking a solution to the concerted internal war, talks that could end around March 23 or weeks later, with the signing of a peace treaty.
After reconciling positions on issues of comprehensive rural reform, political participation, combating illicit drugs and victims, the discussions with the Eevolutionary Armed Forces of Colombia-People Army (FARC-EP) should focus on defining the terms of the bilateral cease-fire, the abdication of weapons, demobilization and reintegration to society of combatants.
The mechanism through which will be endorsed by the people all agreed in the Cuban capital is another outstanding aspect to elucidate in the issues.
In previous weeks lawyer Humberto de la Calle, head of the Government in these appointments, said that the purpose now is to take the most time to successfully complete the process, hopefully March 23 – he said.
Military confrontation has caused death to about 300 thousand Colombians, while six million remain displaced from their homes and thousands are missing.