The presumptive democratic presidential candidate Hillary Clinton now faces a strong challenge after receiving yesterday the endorsement of Senator Bernie Sanders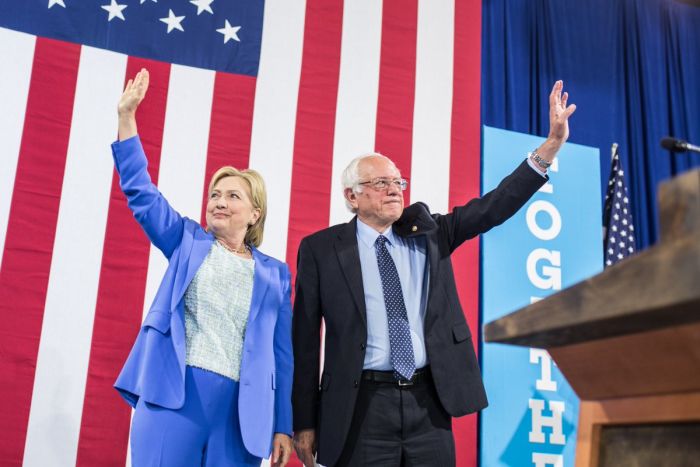 According to The Wall Street Journal, with the closing of the investigation by the Federal Bureau of Investigation on her private email server, it is time to show the real Hillary Clinton in order to find her rhythm and voice.
Yesterday, Sanders offered her a long-awaited support, asking unity with only nearly two weeks left for the Democratic National Convention and promised to do what he could to help her win the virtual presidential nominee of the Republican Party, Donald Trump.
In most part of her speech in New Hampshire, she adopted many of the causes of Sanders, promising to oppose treaties such as the Trans-Pacific Partnership (TPP) free trade agreement, to fight to raise the federal minimum wage and to reform the campaigns financial system.
In the opinion published by the Journal, "there is still time for Clinton to become a strong and popular candidate" because she has both the conditions and leadership results.
When she began her quest for the presidency, it is added, her rating was 44 percent positive and 40 percent unfavorable.
However, now his favorable rating is 33 percent and 55 percent unfavorable, and these results are even higher among white women (57 percent) and independents (59 percent).
Also, her sympathy and confidence scores are reversed, with more Americans having negative rather than positive feelings towards her.
In the race for the White House a poll by NBC News / Survey Monkey found yesterday that two-thirds felt that Hillary is not honest or trustworthy, while 62 percent have an unfavorable opinion of Trump, two points more than Clinton in this regard.
Honesty and reliability are two of the main challenges the Democrat currently faces to be able become the 45th president of the United States.