A group of Brazilians today walked through streets of New York in a call for the cessation of actions to overthrow President Dilma Rousseff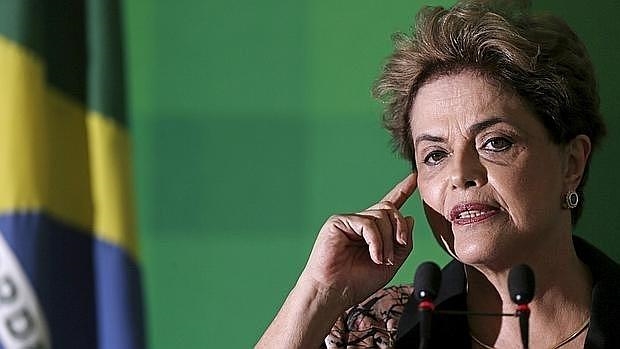 The protest made in the context of the signing in New York of the Paris Climate Agreement, displayed banners that read, 'Stop the coup in Brazil', 'We defend democracy in Brazil' and 'The impeachment is a crime'.
The protest took place amid the heavy deployment of security for the signing of the agreement at the United Nations.
Rousseff is the target of attacks from the right-wing and former allies, in maneuvers that her followers describe as an attempted coup.
Yesterday in New York, the president of Bolivia, Evo Morales, denounced the US-led onslaught against progressive Latin American governments.
Morales, who is participating in the high level meetings, stated in a press conference that the crusade to topple Rousseff impedes the progress of governments opposed to neopolitics and imperialism.