Bolivians go to polls this Sunday to decide on a constitutional reform that might allow the nomination of President Evo Morales once more to continue the process of changes implemented in the country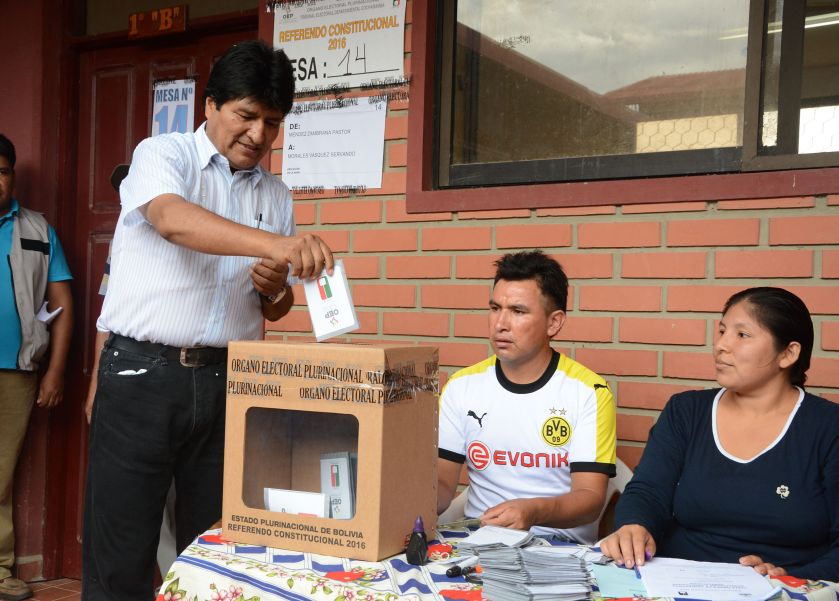 "It is a historical day", said Morales, and also that he expects this referendum to be attended by more than 96 percent of the people, the highest percent recorded.
Some 6.5 million people were called to vote today in a process that began at 8:00 am and will conclude at 16:00 hours.
"We are confident that it will be a massive turnout today" said president of the Electoral Supreme Court (TSE) Katia Uriona when opening the process in the city of Sucre.
"Do you agree with changing the article 168 of the Political Constitution of the State for President and vice President of the State to be re-elected twice in a row?", that is the question to be answered by people attending the referendum.
The victory of "Yes" will allow Evo Morales to run for a new term in 2019 and continue the process began in 2006, which changed Bolivia from one of the poorest countries in the region into a country with the highest growth rate last year.
On the contrary, if "No" wins, it could represent a backward step to neoliberal policies and a divided opposition with no platform of Government.
The process is monitored by more than 100 foreign observers nationwide, including 25 experts on electoral issues from the South American Nations (Unasur).
"Bolivia will set an example of democracy", said Ernesto Samper, secretary general of Unasur, who urged citizens to carry out a massive turnout at the polls and accept the results.