An enlargement of the actions of the Biological Corridor in the Caribbean Sea (CBC) was announced by doctor Nicasio Viñas, considered a valuable example of the south-south cooperation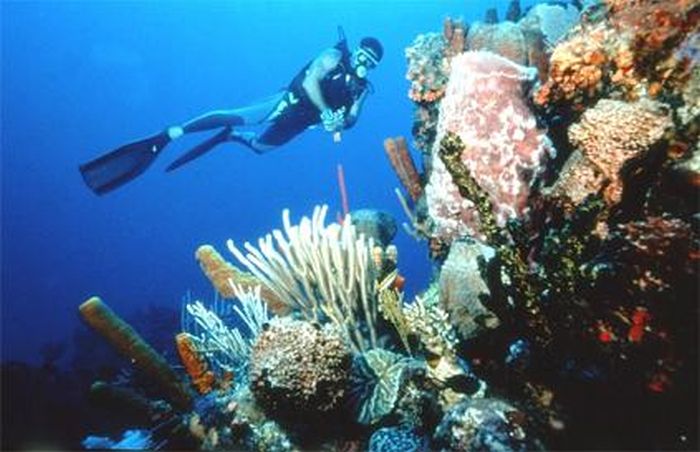 The scientist, who is also the coordinator of this initiative, pointed out that in this new stage of attention to the marine spaces of the Caribbean region, regions of Cuba like Jardines de la Reina and Jardines del Rey are considered, respectively, that are archipelagos with already established programs of conservation and the priority of the corresponding organisms.
The CBC began its strategies in Cuba in the oriental mountains, attending on its notable values of biodiversity, evoked Viñas, who emphasized the synergy achieved between the CBC, without duplicating efforts, with projects like those of the invading exotic species and forest, between others, in these environments.
Viñas valued the technical support and of consultancy qualified for these activities of environmental conservation, of which exponents are the Centers of Information Scientific Técnica Megacen and Orientally of Biodiversity and Ecosystems (Bioeco), both in this city.
The first one of these entities hoards the databases, bibliography and periodic update of all the information of the Broker, included its web page, while Bioeco differs in the high professional level of its specialists in disciplines related to the care of the Nature, the expert emphasized.
The CBC began to walk in 2007 with the patronage of the Departments of the Environment of Cuba, Haiti and Dominican Republic, the Pnuma and the European Union to preserve this valuable green treasure and it is opened for the remaining islands of the region opposite to the imperatives of the climate change.
Near to its first decade, the Caribbean Corridor penetrates into a top planning stage, from 2016 until 2020, with the foreseeable incorporation of Puerto Rico that will extend greatly the territorial surface under its action radio.