Austrian Federal President, Heinz Fischer, began an official visit to Cuba, in the context of the 70th anniversary of the establishment of the diplomatic relations between the two countries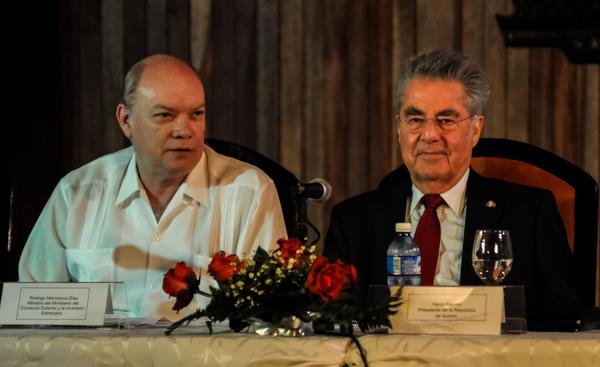 Upon his arrival last night at the Jose Marti international airport in Havana, the visitor said the island is in a very interesting phase of its development.
In that sense, he stressed the visits of personalities, such as French President, Francois Hollande, Pope Francis, and soon U.S. President, Barack Obama, as well as the holding in coming April, of the Seventh Congress of the Cuban Communist Party.
During his stay in Havana, Fischer will hold talks with President, Raul Castro, and will open a bilateral business forum, among other activities.
The Head of the Austrian State came accompanied by Justice Minister, Wolfgang Brandstetter, Vice President of the Commercial Chamber, Christoph Matznetter, and a group of businessmen.