Rio de Janeiro receives today in Athens the Olympic flame, 100 days before the opening of the Games, which will start the countdown to the Olympic Games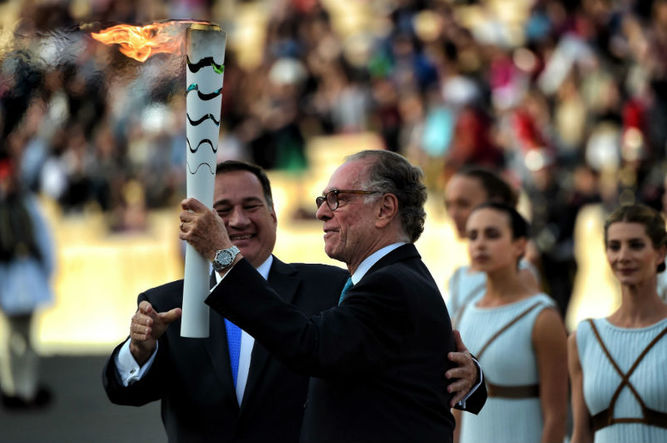 The flame, which was lit on April 21st in the city of Olympia, is arriving on Wednesday at the Panathinaiko Stadium, venue of the opening of the first Games of the modern era in 1896, after touring 32 cities in Greece.
There, in the presence of Greek President Prokopios Pavlopoulos, Greek Olympic authorities will hand the torch to the Brazilian delegation, headed by Minister of Sport Ricardo Leyser, and the ministers of the Organizing Committee of the Games, Carlos Arthur Nuzman, and of the Olympic Public Authority, Marcelo Pedroso.
After the torch has been relayed, a number of cultural presentations will take place in the stadium. After the event, the flame will be taken to the Brazilian Embassy in Athens, where it will stay for the night.
The Olympic flame will arrive in Brasilia on May 3rd, for the Torch relay, which will cover 334 cities in all states in the country. During the journey the torch will be carried by about 12 thousand people, will travel about 20,000 km (around 32,000 miles), and also fly some 6300 km (about 10,000 miles).
As announced by the Ministry of Foreign Affairs, monuments and buildings in different cities of the world will be illuminated tonight in order to join the countdown of 100 days until the start of the Summer Olympics in Rio de Janeiro.
The Rio 2016 Olympic Games will last from next August 5th to 21st, and will involve some 11,000 athletes representing 206 countries.
(Photos taken from http://www.excelsior.com.mx)