Several Central American nations are assessing to continue the transfer through the region and bound for the United States of more than 7,000 Cuban migrants stranded in Costa Rica since November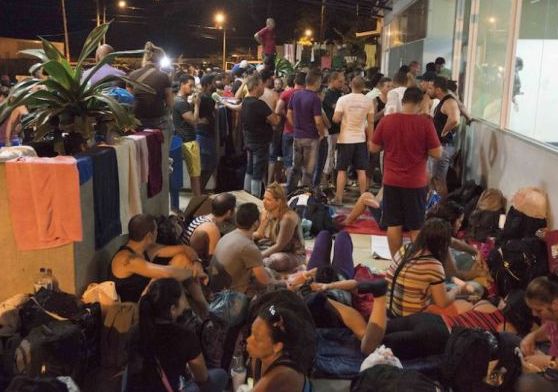 A pilot plan enabled on Jan. 12 some 180 people to travel by air to El Salvador, from where they traveled by bus to Guatemala, and then to the Mexican border.
Officials said the cost of the trip was around $570 USD, a figure that some could not afford.
This first attempt was concluded in late December in Guatemala for several nations of the region.
After describing as a success the movement of those migrants, the Costa Rican government announced that the coordination for a coming meeting with Panama, Guatemala, El Salvador, Honduras, Mexico, Belize and the International Organization for Migration, is being carried out.
According to a note from the Ministry of Foreign Affairs, the meeting will assess the pilot plan, in order to improve the logistics of the operation and assess the next stage.
Foreign Minister, Manuel Gonzalez, said the transfer of the Cubans does not only depend on Costa Rica, but also the ability other countries hold to receive them.
In previous statements to the press, Gonzalez said this mechanism will only work for 7,802 Cubans who have transit visa in the country.