Among the several causes against Fernandez, there is an accusation on supposed plan to favor a public work of local company Austral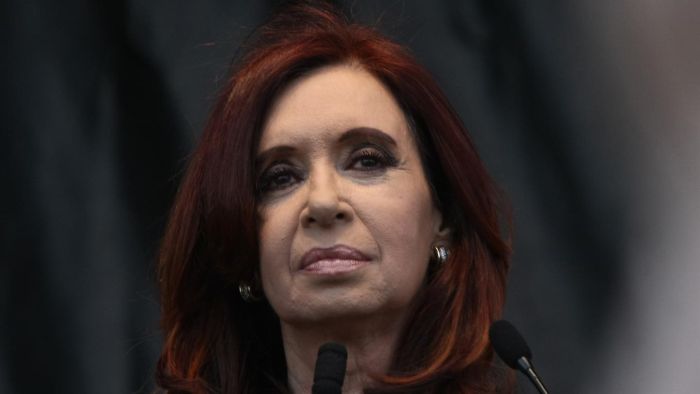 A federal judge fined former Argentinean president Cristina Fernandez by 10 billion Argentinean pesos (644 million dollars) and processed her because of "illicit association and aggravated fraudulent administration."
Among the several causes against Fernandez, who stated this is all a result of political and judicial prosecution against her, there is an accusation on supposed plan to favor a public work of local company Austral.
Press media report federal judge Julian Ercolini fined the former president, because of the supposed illicit association that she led, for giving money to Austral for public works.
Under the same charges, also sued the exminister of Federal Planning Julio De Vido, the exsecretary of Public Works José López, and Báez, among other figures, according to a resolution signed today.
Fernández has insisted on the order of the creation in the Congress of a bicameral commission that should realize an audit of the public work in the whole country during her presidential mandate supervised by the Executive, in the last 12 years.
'We proposed that the whole public work should be audited from 2003. All the works, all the businessmen, all the governments,' she pointed out in a message spread in the social networks last October 31.
Lawyer defending the expresident, Carlos Beraldi, has aimed that the causes because of the public work and the case of the dollar, in which Fernandez is involved and accused,have political motivations.
Fernandez has repeated in several occasions that a political pursuit exists against her and they look for proscription, defamation and estigmatización of a political movement, which had a transformation government and prepared millions of persons.