During 2015, no maternal or infant deaths have been reported in Sancti Spiritus's Plan Turquino mountainous regions, an indicator that distinguishes the work of the health professionals linked to the Mother and Child Care Programme (PAMI) in difficult access areas.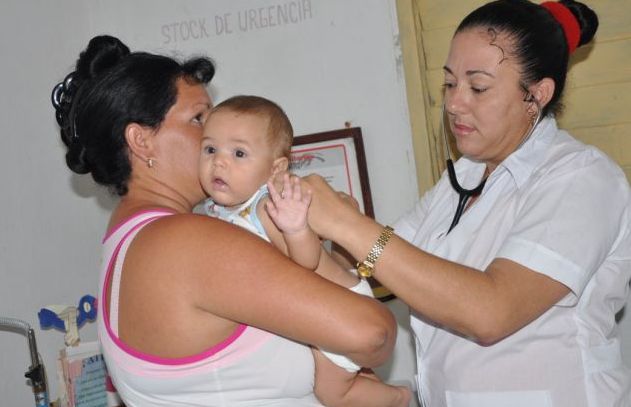 According to Dr. Juan Luis Marcelo Pentón, health director in this central Cuban province, this result is due to the follow-up work of all the experts involved in this health program.
Sancti Spiritus Ratifies Low Infant Mortality Rate
The implementation of the family medicine program, as well as the systematic work of the staff at the family doctor's offices scattered in the remote areas, have also influenced this result, he added.
Dr. Marcelo Pentón acknowledged the incidence of multidisciplinary consultations, the identification of fetal risks and the admission of mothers in urban maternal homes, as well as the successful use of advanced technology in those remote areas.
He also mentioned the integrated work of the secondary care institutions, especially the neonatology service of Camilo Cienfuegos Provincial Hospital, and the intensive care unit at the local pediatric hospital. Survival levels have been improved in both facilities.
According to the doctor, since the implementation of surgical procedures in neonates no deaths have occurred, and there are several children so far benefited.
In general, in the last three years, the mother-child program of Sancti Spiritus has stabilized its rate of mortality, with figures between 2.7 and 3.6 per thousand live births.
Source: Juventud Rebelde. Translated by Escambray.