Cuban baseball player Yulieski Gourriel denied having disrespected the contract with the Yokohama DeNA Bay Stars club, of the Nippon Professional Baseball (NPB) League.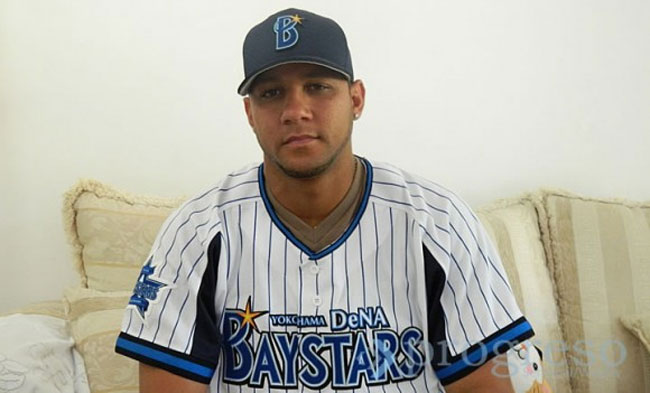 In statements to Trabajadores newspaper, Gourriel said he was never properly informed about the date of his return to the team with which he played on Japanese soil last year.
They were asking since March when my departure to Japan should be and the first date our federation agreed, without having informed me was four days after ending with my team at the National Series, he said.
The baseball player stated that he was informed of this on March 19, and he received a phone call from the club on March 22 to tell him they already had his flight ticket and wanted to ratify his presence there, as agreed.
I explained to them that I suffered an injury at that time and I preferred to recover in Cuba before departing, because I had some injures there last year and even played with pain part of the season as I could not have a good communication with Japanese physicians, he commented.
Later, a commission of the team traveled to Havana to see the injure and reached a consensus about the date to enter the team.
After analyzing all medical examinations, their proposal was that I should join the NPB on April 16, when I would be already recovered after concluding the treatment, he said.
However, after agreeing in this aspect, they informed him he would receive a fine of 40 percent of the contract, as well as a discount of more than $8,000 USD daily from March 24 to April 16, for not having joined.
I expressed disagreement with that measure, first, because I ignored the agreed date and, second, because the reason of the delay was a real injure. They coincided that the amount of the fine was maybe very high, but explained this was a decision from the Commissioner's office, he said.
As a consequence, the player is declared a free agent and can be signed up by any NPB team or any other League, but he regrets his image has been damaged.
Gourriel recognized that Cuba is givimg its first steps in those matters and all aspects, rules and documentation for negotiations at this level are not well known yet.
Finally, he said he has not received any offer or proposal from another team or League so far.
I only focused on physical and technical training to continue playing baseball, which is the meaning of my life, he said.