The National Bolivarian Armed Forces (FANB) denounced dangerous US military exercises, called Tradewinds, with the participation of Caribbean countries.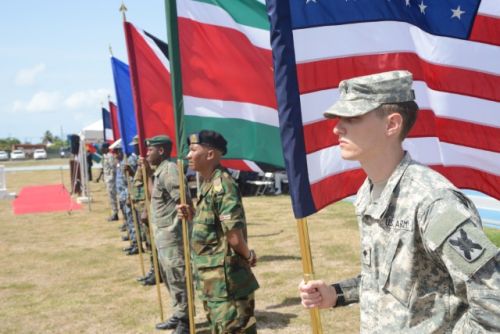 According to army intelligence reports published in Ultimas Noticias newspaper, the deployment includes testing with nanosatellites in the Amazon with the alleged purpose of fighting drug trafficking.
The note says that Tradewinds has a second phase, with ground and sea operations on June 14-24 in Belize, amid recent tensions between Venezuela and Guyana for a longstanding territorial dispute.
The first phase, about maritime security and disasters, was held on May 3-June 9 in the island of Saint Kitts and Nevis, the home to the command headquarters of Tradewinds.
Maneuvers involve 14 Caribbean nations, including Guyana, plus the United Kingdom, Canada, the Netherlands and Mexico, and are sponsored by the Southern Command of the United States.