Venezuelan President Nicolas Maduro described relations between his country and Algeria as privileged and characterized by mutual trust.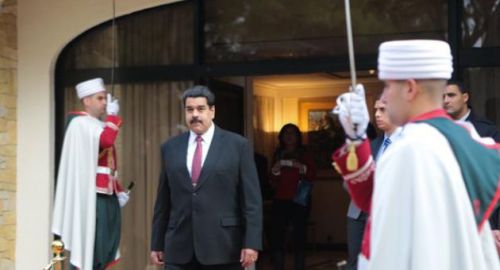 He said that the planned meeting with his Algerian counterpart, Abdelaziz Bouteflika, 'will focus on the Organization of Petroleum Exporting Countries (OPEC), the importance of ensuring price stability and of preventing its use as an economic weapon and geopolitics to pay the states'.
Maduro, who is on an international tour that included Saudi Arabia, Qatar and Iran, expressed his "great admiration for President Bouteflika and his activist career as an African leader ', according to information from the official news agency APS.
He revealed that 'there will not be OPEC summit in the coming weeks due 'to the lack of consensus on the initiative proposed by Venezuela', according to the source.