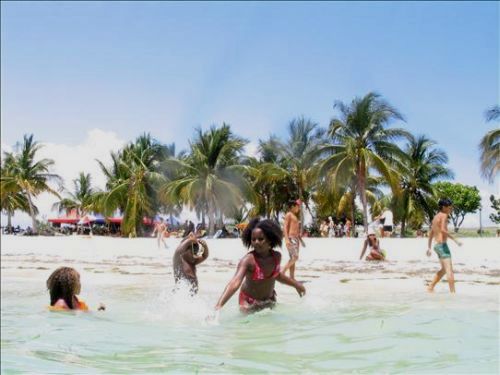 The beaches in the south of Sancti Spiritus constitute an attractive offer this summer, when the lack of rainfall has hindered the use of other traditional swimming areas.
Cuban Tourists Prefer Trinidad Resorts
Summer Tourism in Trinidad de Cuba 
Thousands of national and foreign tourists arrive every day in the Ancon Peninsula, recognized as having the best beaches in the south of Cuba, looking for some fun and a great dip in the sea. No matter how high temperatures are these days, people prefer to go to the seaside, specially during the weekends.
According to local sources, this year the recreational and the gastronomic offers have been improved. They also praised the contribution of self-employed workers in this respect.
Specialists from the Dermatology Service of Camilo Cienfuegos General Hospital told the press that those who go to the beach must protect themselves from ultraviolet radiation with long-sleeve cotton shirts, and use sun creams.
 (Source: Prensa Latina. Translated by Escambray)