We are grateful for being here and being able to share and play with Cuban teams, said US baseball team State University Pennsylvania head coach and manager, Rob Cooper.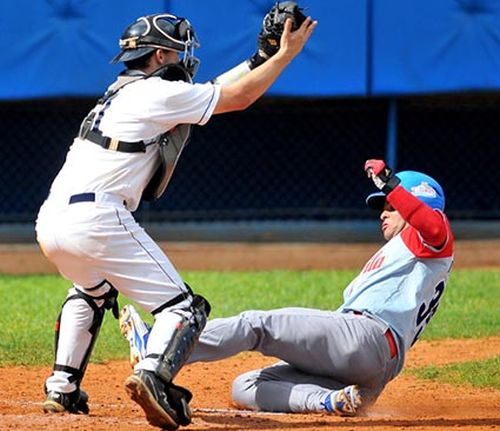 "I am excited by the invitation of the Center for Marti Studies and by participating in this event," Cooper said during his speech at the 2nd International Symposium on Applied Sciences Baseball , framed in the 6th International Convention of Physical Activity and Sport (Afide), in this capital.
Cooper, the manager of the Nittany Lions explained the ways and peculiarities of recruitment of athletes to join the 35 players available to form the college team.
"Our coaches are going to the different pre-university tournaments and establish contacts with qualifying players. We seek for good athletes, but at the same time, those who are also good people," said the coach.
Cooper recalled that they are very strict on training, since they only have 20 hours a week, so they should not affect the curriculum.
Team coach Jamie Burleson explained the work program and highlighted the quality of its facilities, created just two years ago.
In turn, the college sports financial director Rick Kaluza, stressed that they have an annual budget of $ 120 million dollars for the 31 sports that they practice.
"At the university campus, we have 22 sports installations, and more than 800 students are linked to our teams, said Kaluza.
Representatives from Pennsylvania State University came to Cuba invited by the Center for Marti Studies and have already played two friendly matches, of a planned program of four, with teams of the Cuban Baseball Series.
In addition to exchanges with Cuban university students, the team and coaches are also participating in the 6th International Convention on Physical Activity and Sports at the Palace of Conventions in this capital with the participation of 700 delegates from over 39 nations.