Oncologist doctor Tabaré Vázquez, who ruled Uruguay from 2005 to 2010, today vowed his second presidential term.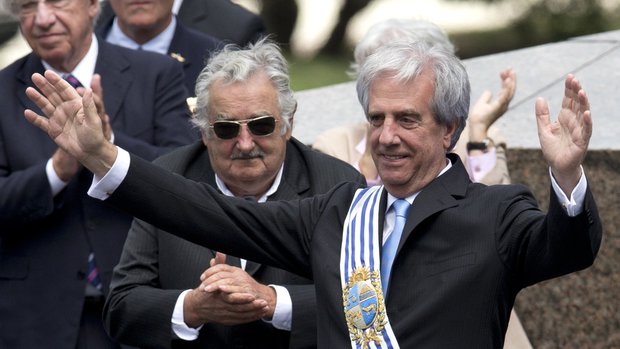 Cuban President Attends Inauguration of Tabare Vazquez
75 years-old Vazquez became in that way the first Uruguayan president to assume two presidential terms in this century (2005-2010 and 2015-2020).
The new president, like the outgoing José Mujica (79), is leader of the ruling Frente Amplio, which won the elections last year and won a majority in both houses of Parliament.
After he sworn in, along with Vice President Raul Sendic (51), he moved to the Independence Square, presidential headquarters, where Mujica delivered the Presidential Sash.
Vazquez began his political militancy in the Socialist Party (1983), was the first left-wing leader to be elected mayor of Montevideo (1989) and, in 2004, was first elected president of Uruguay.
The inauguration ceremony was attended by several heads of state and about 150 invited delegations among them Cuban President Raul Castro.