Ecuadorian President Rafael Correa established a state of exception due to the unusual volcanic activity of the Cotopaxi.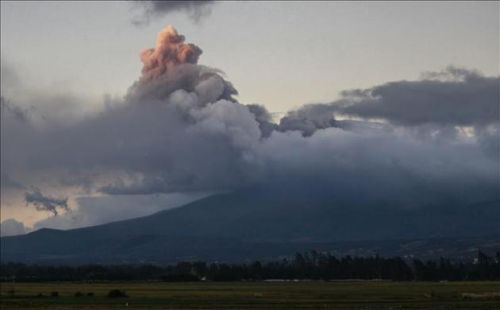 The mountain over five thousand 897 meters above sea level and 45 kilometers from Quito, has an unusual activity and five explosions have been registered.
The decree allows the government to mobilize financial resources, public and private, and buses, except education and health, to attend the emergency, said Correa in his Saturday program Citizen Link in Imbabura, in the northern mountain range of Ecuador.
He specified the measure will stand all the time necessary to face the volcano's eruptive process, but won't extend beyond 60 days, according to what prescribes the Constitution of the Republic.
Correa added that new explosions were reported on Saturday with the presence of pyroclastic flows in the western zone of the volcano, which could eventually cause defreezing of the volcanic glaciar, due to which the surrounding settlements were evacuated.
To guarantee citizen safety, he said, the decree establishes previous censorship of the information referring to the eruption of volcano Cotopaxi which will transmit the news media.
The citizenship will only be informed by official bulletins that on the phenomenon will emit the Ministry Coordinator of Security, he insisted.
The head of State pointed that the broadcasting of non-authorized information by any media, be it public or private or through the social networks will be restricted any news related to this emergency.