Sergio Ramos, star of the Spanish team and Real Madrid, traveled to Cuba as a goodwill ambassador for the United Nations Fund for Children (UNICEF), confirmed local press.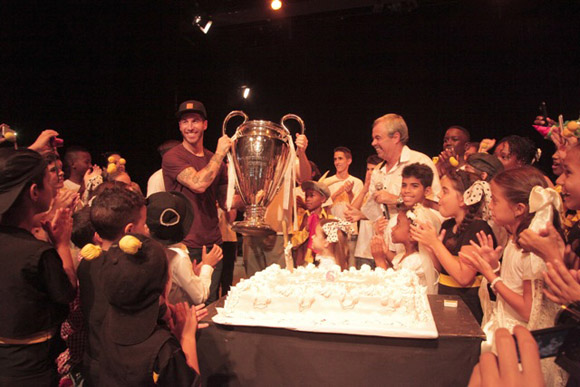 Today begins my journey with UNICEF and the desire is to reach Cuba and learn more about the country, announced on the social networks the emblematic Madrid player, world champion in South Africa (2010) and the European Championship (2008 and 2012).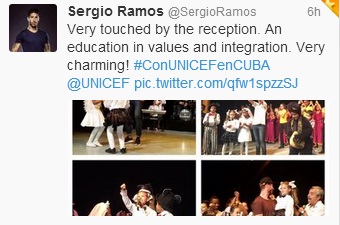 In the same year he lifted the World Cup Ramos made a similar purpose to visit Senegal.
A year ago, during the World Cup in Brazil, UNICEF was given the honorary rank of ambassador of that agency of the United Nations system.
After his stay in Cuba the central defender will begin his holidays until 10 July, when he is summoned to begin the preseason of the Real Madrid commanded by its new coach, the Spanish Rafael Benitez.