The Provincial Electoral Commission (CEP, in Spanish), was constituted this Thursday in the central province of Sancti Spiritus, prior to the upcoming partial election process to be carried out next April 19th.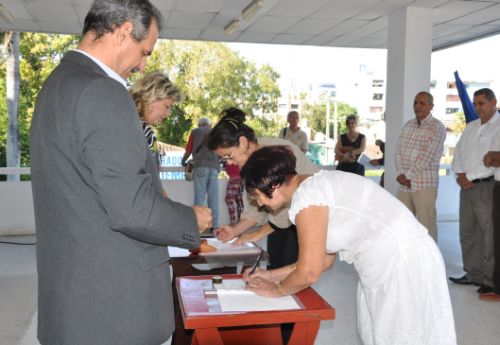 Cuba Readies for April 19 Municipal Elections
Delegates to the Municipal Assemblies of the People's Power will be elected this time for a two-and-a half year term. Run-off elections will take place April 26th in those constituencies where none of the candidates secures more than 50 percent of the valid votes.
The Provincial Electoral Commission in Sancti Spiritus is headed by Orelbe Jacomino Ramos, with Ernesto Sosa Ramírez as vice-president, Margarita Pasarón Serrano as secretary, and other 12 board members.
Also present in the ceremony were José Ramón Monteagudo, member of the Central Committee of the Cuban Party and its first secretary in the territory, along with Noel Martín Díaz, member of the National Electoral Commission, among other leaders.
Similar ceremonies will be held this Friday in the eight municipalities of the territory, in order to make up the Municipal Electoral Commissions.