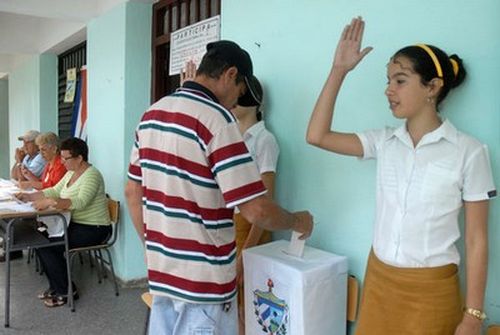 Provincial electoral commissions will be constituted on Thursday in solemn meetings throughout Cuba, aimed at the successful development of elections of delegates to the municipal assemblies of the People's Power, convened for April 19.
Ruben Perez, vice-president of the National Electoral Commission (CEN), told ACN that the authorities of the Special Municipality of the Isle of Youth and the Special Commission of the Revolutionary Armed Forces were sworn in on Wednesday.
These steps will be repeated Thursday in all provinces, where in the presence of the presidents of the assemblies of the People's Power at that level, of deputies to Parliament and of representatives of the CEN, commission members will sign their oath.
He explained that, once ceremonies conclude, the first meeting to approve the plan of activities and other normative documents, appoint municipal and district authorities and determine the number of these districts for the 16th period of term of office, will be held.
On January 9, municipal commissions will be constituted and on January 11-20 those of constituencies, stressed Perez.