607 delegates to the Municipal Assemblies of the People's Power were elected in the first round of the mid-term elections carried out in Sancti Spiritus, Cuba, this April 19th.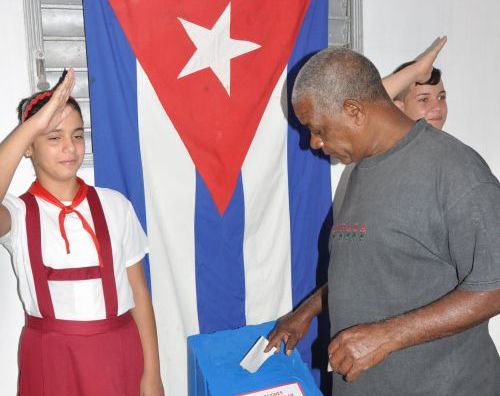 Orelbe Jacomino Ramos, president of the Provincial Electoral Commission in this territory, praised the organization and mass participation of the people in the Sunday elections, in which 90.19% of registered voters cast their vote, thus placing the province above the national average.
Over Eight Million Cubans to Vote in Municipal Elections
Sancti Spiritus Countryside People Vote for Cuba
According to Jacomino, 32.9% of the elected delegates are women (which is higher than the previous electoral process), while 15.6 are young people. It's also significant, he added, that over 50% of the currently in charge delegates, were re-elected.
The electoral authority also highlighted the transparency of the plebiscite, which all the timed followed what's stipulated in the Cuban Electoral Law, as well as the quality of the votes.
It was known that 41 local constituencies will have a second round next April 26th, since none of the candidates got 50 per cent of valid votes.