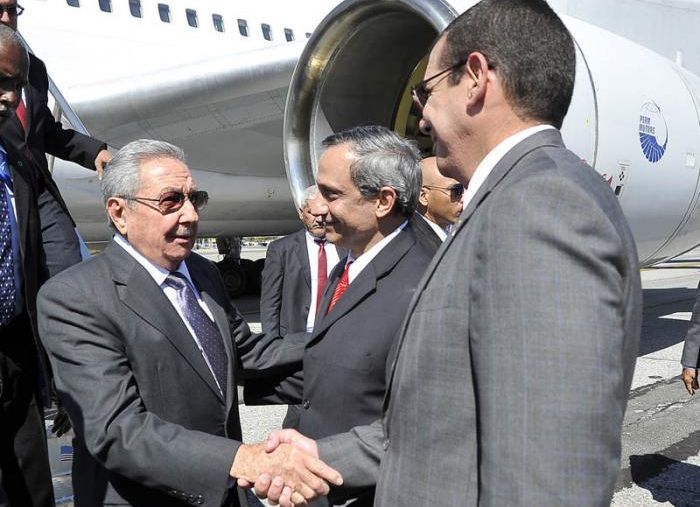 Cuba President Raul Castro is meeting an extensive program of activities this Friday, September 25th, in New York where he will attend the UN General Assembly's plenary sessions, and hold talks with American and foreign personalities.
The statesman's agenda includes his presence at the meeting of the main deliberative body of the United Nations, where he will listen to a speech by Pope Francis, and this will be used to begin the summit aimed at adopting 17 sustainable development goals for the 2015-2030 period.
Cuban President Arrives in New York for U.N. General Assembly
According to sources close to the island's delegation, Raul Castro will talk with Mozambican President, Filipe Nyusi, one of the about 150 heads of State or Government that these days arrange to meet here to attend many high-level forums.
The Cuban president will also hold a meeting with New York Governor, Andrew Cuomo, who in April led a trade mission to the Caribbean nation, the first state visit after the rapprochement between Havana and Washington to move towards the normalization of relations. Today's program also includes a meeting with U.S. lawmakers, including Democrats Barbara Lee (California), James McGovern (Massachusetts) and Jose Serrano, Charles Rangel, Nidia Velazquez and Gregory Meeks (all for New York).
Raul Castro arrived in yesterday the Big Apple by the "John F. Kennedy" airport, on his first official visit to the United States.
In coming days, the Cuban head of State will hold talks with presidents who traveled to the UN, businessmen, members of the solidarity with the Caribbean island, and Cuban residents.
During their stay, the establishment of diplomatic relations between Cuba, and the Marshall Islands and Palau, is also expected.