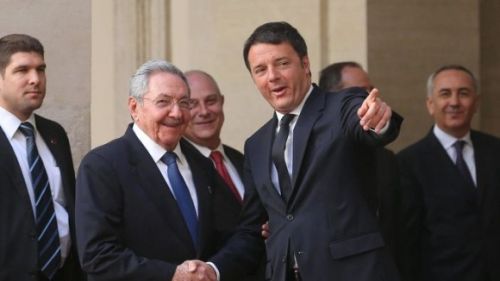 President Raul Castro returned to Cuba on Monday after visiting Algeria, Russia, Italy and the Vatican.  He was welcomed at Havana's international airport by Vice-president Jose Ramon Machado and by Interior Minister Abelardo Colome Ibarra.
Raul Castro, Pope Francis Hold Meeting at Vatican
Italian Prime Minister Welcomes Cuban President
During his visit to Italy, Raul Castro held a private meeting with Pope Francis that lasted 55 minutes, and met with Prime Minister Matteo Renzi at Rome's government palace.