Raul Castro, president of Cuba, received today his peer from Argentina, Cristina Fernandez, who is in official visit to this Caribbean island.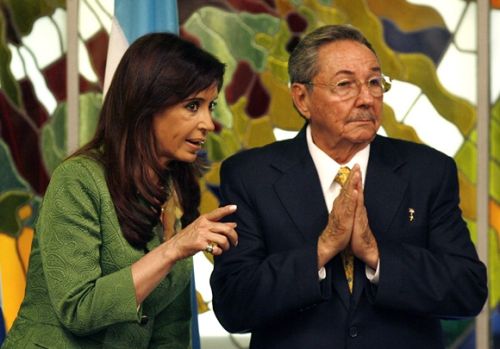 During the friendly meeting, both dignitaries talked on the excellent relations existing between the two countries and ratified the will to continue strengthening them.
They also talked about other topics of the regional and international agenda, especially on the important role of the integration processes developing in America Latina and the Caribbean.