President Raul Castro congratulated Coro Madrigalista for its 60 anniversary, in acknowledgement for its quality and perseverance in performing this music style.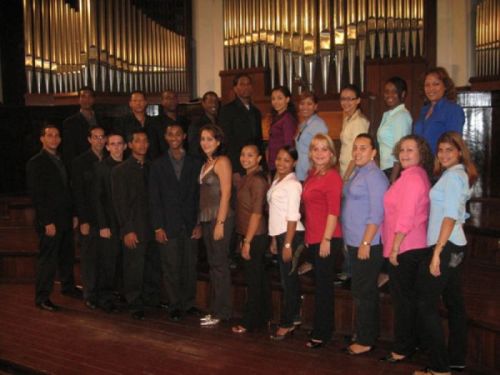 Minister of Culture Julian Gonzalez praised the talent, perseverance and revolutionary spirit of the group, which has enhanced the musical heritage of the nation and has taken its work to the children and young people in the communities.
Magalis Sanchez, director of the choir Madrigalista, thanked President Raul Castro for his recognition and described it as an encouragement to continue the artistic labor in the Cuban city, a traditional home of choirs.
Sanchez mentioned the International Festival of Choirs, the oldest event of choirs in Cuba, to be held next December and created with the support of Electo Silva, founder of Orfeon Santiago and National Music Award winner.
Coro Madrigalista will perform in the opening ceremony of the event, which is expected to be attended by singers from various countries.