The President of Cape Verde, Jorge Carlos de Almeida Fonseca, who arrived in Havana Monday on an official visit, expressed his appreciation for the support received from Cuba.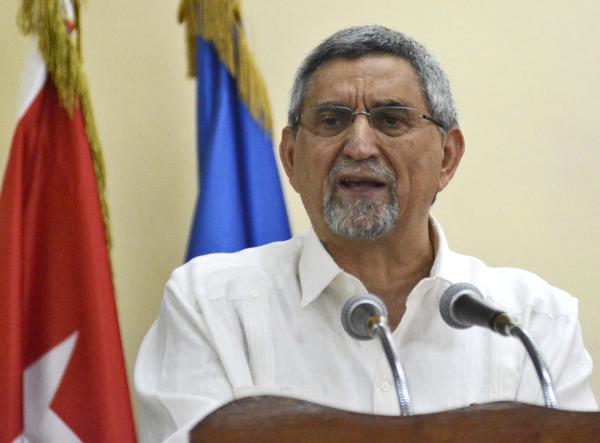 In his lecture Democracy and Development in Africa: a particular view on Cape Verde, at the University of Havana, the dignitary also praised the cooperation that the Caribbean nation has permanently given to his people.
He also exemplified the training of nearly 700 technicians and
professionals from various sectors, including more than a hundred physicians of that country now offering their services to their fellow countrymen.
Gustavo Cobreiro, rector of the University of Havana, said that Cuba and Cape Verde are two fraternal nations, united by deep historic and cultural bonds during four decades of fruitful relations, established in July 1975 after it reached independence from Portuguese colonialism.
He said that several hundred professionals of Cape Verde have been
trained in Cuban universities in the last half a century, and that Cuban teachers have cooperated with the development of higher education in Cape Verde.
The African leader, whose visit until the 18th of this month is part
of the development of bilateral relations, will meet with his Cuban
counterpart Raul Castro and with other authorities of the Caribbean nation, like Parliament President Esteban Lazo.